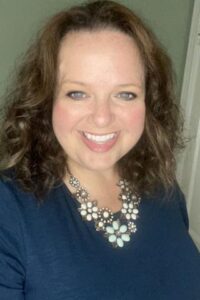 The School of Government and the North Carolina Judicial College are excited to announce the addition of Melanie Crenshaw to the faculty. Melanie joined the School in August 2022 and will be the lead faculty working with magistrates on the legal and practical aspects of their civil duties. She will specialize in small claims law and procedure, landlord tenant law and summary ejectment.
Melanie comes to the School of Government after serving as a magistrate in Cumberland County for five years. Before becoming a magistrate, she was a Board-Certified Family Law Specialist, practicing civil and family law in Greensboro, and taught family law as an Adjunct Professor at Elon University School of Law.
"I am honored to transition from being a magistrate to a position at the School of Government that allows me to advise and train magistrates," Melanie said. "I hope that my practical experience as a magistrate will ground me in the realities of the day-to-day working lives of magistrates in a way that is beneficial to the training and advising that I am able to offer them. I also look forward to the opportunity to delve into the varied and complicated legal issues that magistrates face regularly and provide guidance on such topics."
Melanie graduated summa cum laude from Elon College where she was a North Carolina Teaching Fellow. After teaching high school in Fayetteville for several years, Melanie attended Elon University School of Law where she graduated first in her class and served as Editor of the Elon Law Review-Symposium.
Melanie's telephone number is 919-962-2761 and her email address is mcrenshaw@sog.unc.edu. Please join us in welcoming her to the School of Government.